Join us for a night of low-cost fun & entertainment!

Reserve your tickets today!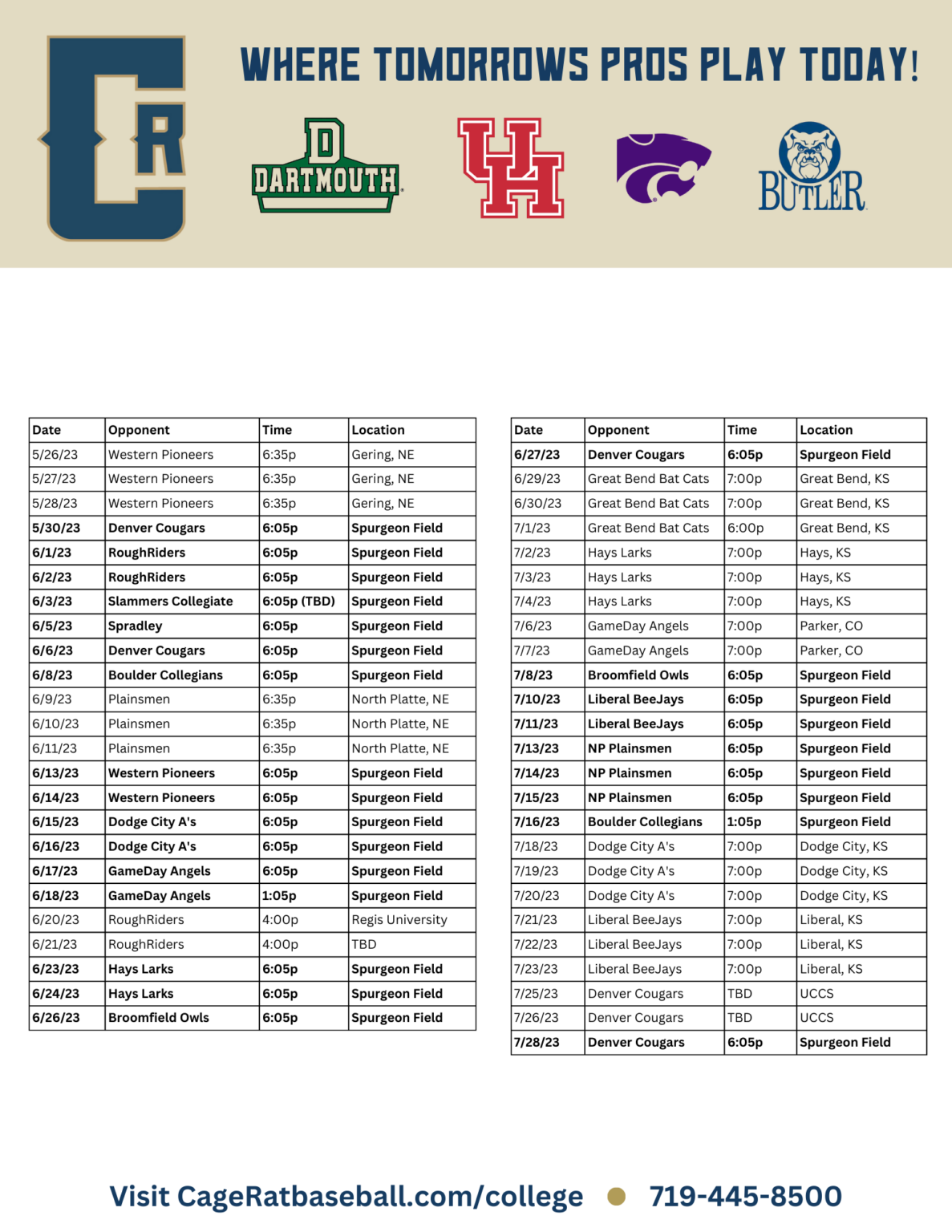 Elite players from D1 colleges throughout the country will come together to play in the Rocky Mountain Baseball League
College Summer baseball is baseball at its best.
We bring players from the top college programs in the country to Colorado Springs.
Our goal is simple:
to give the Southern Colorado baseball community an opportunity to watch and engage with the best players in the country
.
The CageRat summer college team provides great entertainment for Colorado Springs at a low cost.
This also helps baseball grow in the community by giving our youngsters players to look up to.
We play approximately 50 games in the Rocky Mountain Baseball League. We want to produce a team that wins the RMBL and the NBC World Series.
Our team roster has players from schools such as Alabama, Tennessee, Kansas State, Houston and more
. We will also feature a few local players who are heading off to D1 schools. Our league has produced over 40 MLB players including names like Albert Pujols, Lance Berkman, and Tim Anderson.