CageRat Baseball adds a summer collegiate team to the Rocky Mountain Baseball League
MAJOR ANNOUNCEMENT: Colorado Springs CageRats college summer team being added for summer of 2023!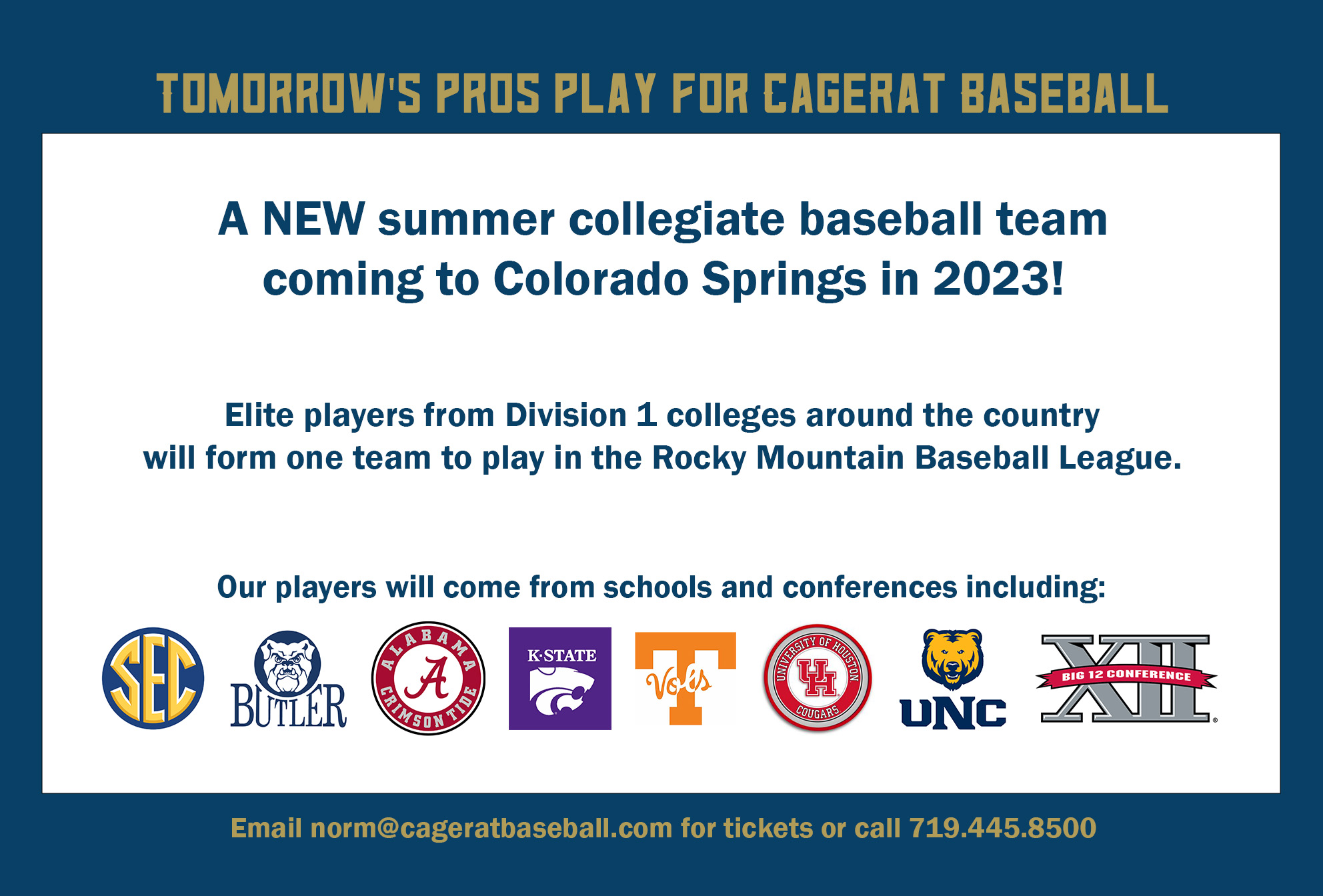 Our mission: to change the culture of Colorado Springs baseball!
We have always felt that in order to push Colorado Springs baseball to the next level, we needed to give our youth athletes role models to look up and inspire to become.
Our college summer team will give our young players that opportunity. We will be bringing in players from some of the biggest programs in the country to compete locally in the Rocky Mountain Baseball League. These players will come from schools like Alabama, Kansas State, Houston, and other colleges throughout the country. They will compete against other D1 athletes who play for teams like the Liberal BeeJays, Hays Larks, and Dodge City A's.
These players will workout at the facility, wear our brand, and interact with our youth and high school players. Our guys will be able to see how future professional athletes train, how the carry themselves, and how they play.
We are working out the details of our home games now, but we know this type of team will attract hundreds, if not thousands of fans per game to come and watch…giving Colorado Springs the feel of a pro team that has been missing since the Sky Sox left a few years ago.
Our college team will be funded through corporate sponsors and our players will live with host families throughout the summer. If you have any interest in being a corporate sponsor OR hosting a college athlete, email Norm Churchill at norm@cageratbaseball.com!
By funding the team operations through corporate sponsors, this will allow us to offer either very cheap or free tickets to fans who want to come watch. We want to give the community a low cost entertainment option to be able to enjoy high level baseball with their families!
We look forward to seeing you at the ballpark in 2023!
Want information like this delivered to your inbox?
Sign up below!